I've said in my last 2 blogs that I would share some of the content and people that have helped me make changes in my life that have brought about an entire new vision, mindset, and way of thinking that has allowed me to pursue the dreams I've always had.
So I thought I'd start with Gary Vee, since that rhymes with Blog 3… 
Gary Vaynerchuk (known as Gary Vee), is a Belarusian American entrepreneur, author, speaker and internet personality. He is the chairman of VaynerX, a modern-day media and communications holding company, and the active CEO of VaynerMedia, a full-service advertising agency servicing Fortune 100 clients. Over and above his many partnerships in different brands, apps and online businesses, Gary is a 5-time New York Times bestselling author.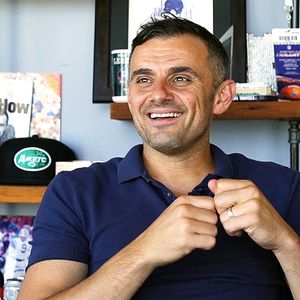 Gary and his family immigrated to the US from Belarus in 1978. He lived with 8 family members in a studio apartment in Queens, New York, before relocating to Edison, New Jersey. Gary often calls himself a "purebred entrepreneur" having successfully started a lemonade franchise at age 7, and eventually selling tens of thousands of dollars worth of baseball cards and toys throughout his high school career. 
When Gary identified "the internet" as a land-grab opportunity in the late 90's, he transitioned his father's local liquor store into one of the first e-commerce platforms for alcohol in America, resulting in growth from $3 million to $60 million in sales during his time spent working at his father's business. 
The first introduction I had to Gary Vee, was a recommendation to read his book "Crushing It" - which I'd highly recommend. This recommendation came in from a good friend of mine, Keith Macleod, (who I'll talk about in another blog, as he also has some great content) when I was chatting to him about how little I was enjoying my job and how I wanted to do music full time. 
"Crushing It" is essentially a collection of case-studies on how every day people have changed their lives through pursuing their passion and using the internet and social media as a tool to turn their passion into successful businesses.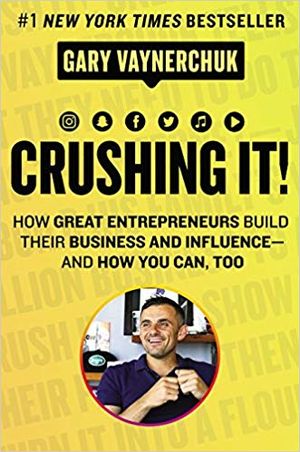 "Crushing It" really puts into perspective that what you love and what you do no longer have to be two different things. Nothing (within the laws of the universe that we know about, obviously) is impossible. But above average results come from above average effort. I found that "Crushing It" really cast a light on the fact that if you have a passion, and you're willing to put the work and effort into it, then you can make things work. I mean, the case studies in "Crushing It" are just a small sample of the hundreds of thousands of people using social media and the internet to their advantage to allow them to enjoy a life that they have created for themselves. 
I hear so many people complaining about social media and jumping to their own conclusions about what it is and what it isn't. The fact is that it can be whatever you want it to be. Everyone has their own voice on social media - whether you use it now and again to post personal pictures, or you use it every day as an integral part of your business. With regards to business, you can't say "It doesn't work", because all you have to do is read a book like "Crushing It" to see real life examples of how it does, in fact, work. It never occurs to these people that maybe it's them that don't know how to use it properly, or aren't willing to learn and to try it. Gary Vee said in one of his keynote speeches in Philadelphia: 
"… I don't give a shit that you didn't grow up with it; I don't give a shit that you hate going to a restaurant and seeing two people on the phone; I don't give a fuck that you're judging your grand-kids, their so introverted now, they don't know how to communicate… 
… You can be sad all you want; you're the same asshole that said you would never get a cell phone, and now you have one… 
… Technology doesn't give a fuck about how we grew up, technology is going to do it's thing. Technology doesn't care about what your opinion is… 
… Your romantic point of view on how it should be, is the reason you are not moving forward in your business or career…" 
From that quote, you get an idea of the kind of guy Gary Vee is. He swears a lot, he's extremely energetic, enthusiastic, excited and emotional. (All the E's). Most of all - he says things exactly how they are. I must admit, it took me a while to get used to his personality and I can see why people would be put off at first. But I promise that if you are someone who wants to do something a bit different, or aren't happy in your current situation, he has some great content that will make you think about your life in a different way and question what you're doing. 
Having read "Crushing It" I began to follow Gary across all social media - Facebook, Instagram, YouTube, Twitter, Tik Tok, Snapchat… You name it - he's on there. He's so active across social media, that I see his posts every day. From these posts, I've picked up some amazing analogies, mindset shifts, food for thought, how to's, do's and don'ts, motivational speeches, you name it! I consume this kind of content every day. In fact, some of this content was instrumental in my realisation that I could quit my job to pursue a career in music. So Gary Vee, you're on my thank you list. 
I don't see much point in regurgitating too much of Gary's content in a written blog because it's never going to have the same effect. I'd recommend, if you're interested, that you follow him on social media or watch some of his content on YouTube and figure out for yourself if you resonate with him. I'll admit - it's not for everyone. 
That being said, another quote from one of Gary's #DailyVee (you can watch the full video below, if you like) episodes on YouTube said: 
"… Why are you not willing to take one step backwards, for a step for the rest of your life?…  
… Think about this, you're not willing to take a step backwards, which then affords you the ability to quit your bullshit job and do something else you love or you think you could be good at…  
… Take a fucking step backwards… You've got your whole life in front of you and you're worried about other peoples judgements if your living in your parents home or you're driving a less fancy car…" 
And that's exactly what I did. I took a step backwards, packed my bags, and started this crazy journey towards having a career in the music industry - a lifelong dream that I had given up on before even beginning to try. 
Moving forward to today, when I am trying to build up my music career, I draw from a lot of Gary Vee's material and theories when creating online content. I use his book "Jab, Jab Jab, Right Hook" almost like a text-book for creating online content, as well as his content all across social media, YouTube and his website.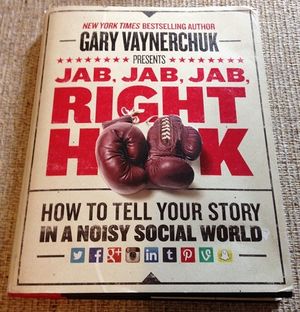 So - why am I telling you all this? Well, firstly, you wouldn't believe the amount of people that say to me "I don't understand how you can do what you're doing?" or "what is it you're actually doing these days?" as if the whole idea is just so alien to them or that I should be doing a "real" job. Or the woman that accosted me in the Indian asking "who I thought I was" and if I "thought I was some kind of instagram star or something?" My hope is that anyone that's interested in my journey, or annoyed by it or whatever else, if they've made it this far in the blog, can go and look some of this stuff up and maybe start to get an idea of what it is I'm doing, why I'm doing it, why I post so much on social media, and how they might be able to apply some of it to their own ideas or passions. Secondly, as I mentioned at the start, I said in my last 2 blogs that I'd share some of this material and references with you and I've had several messages since then asking for more information or links - so here is the start of it :D 
Share this with someone that you think should pursue their talents, dreams, or even just a different way of life - you never know, it might help them :D
Let me know what you thought of this blog in the comments below? Would you like me to cover some of the other people that I've listened to, read from etc. or would you prefer me to write about something else? Let me know.